Under the current scenario of depleting natural resources, negative impacts of climatic variability, increased use of chemical inputs and volatile food prices are the major challenges while achieving food security for a growing population and diminishing poverty while sustaining agricultural systems. In addition to these challenges, the principal indicators of non-sustainability of agricultural systems includes: soil erosion, soil organic matter decline, salinization.
Hence now it is the need of an hour to save our soils and human health with a gradual shift into organic and sustainable farming and encourage farmers for adopting farming practices for betterment of human and soil life. Organic production is regulated by law. Currently, in most of the countries, food producers need to have a special certification for organic production in order to market their products as "organic". For the purposes of these laws, organic food is produced in a manner that complies with the standards prescribed at the national or international level.
This course is designed with an aim to make a farmer / organic grower enough competent to plan, coordinate and manage cultivation of their crops and find stable market for their organic produce. Certification Standards and Categories are crucial part in the Certification of any organic farm. Certification can be done individually for the farmer or for a local group/ NGO i.e. Organized Grower Group. Roles and responsibilities of internal inspector are also very important aspect for any OGG. Detailed methods and process of documentation, registration and certification are included in this course.
The offered course is a package of total three independent modules. Every step / module itself is an independent course with thorough understanding of the topics covered. This course is a scientific blend of classroom / online sessions, practical demonstrations at well-established organic farms and certification agencies along with self-explanatory journeys of successful entrepreneurs.
Who should attend this course?
The one who wants to start organic farming and understand Certification process for organic farming. Farmers, Agri. Diploma holder, Graduates in Agriculture, Agri. Officer, Organic Food Consumer, and NGO members can attend the training to learn in detail the various processes involved in Organic certification.
Course Duration
Three modules: 18 Hrs. (Teaching delivery: 6 Hrs. / day)
Fourth module: 6 Hrs. Field visit to understand internal inspection of the field & Guidance on Market, Trade and Export of Organic produce
The Course fee is comprising of all the materials essential for course completion.
All required E- study materials.
Practical demonstrations on internal inspection of the field to be selected for Certification of Organic produce.
Guidance & support for Organic certification of the produce.
On successful completion of the course you will receive an officially recognized certificate.
Field Visit
To give actual practical exposure on how to do internal and external inspection.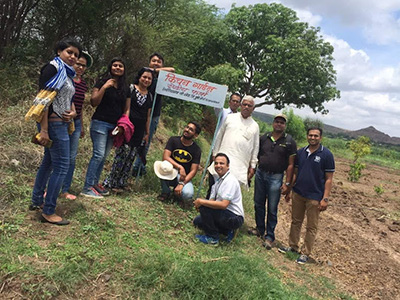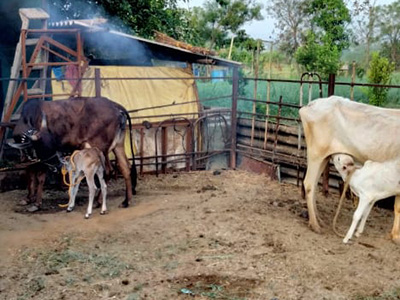 General Guidelines
The training will be conducted as a blend of offline, online classes along with field visit.
The participant will be eligible for the completion certificate after successful completion of the assessment.
The course fee is exclusive of Field visit travel, Food and further support in establishment of Micro Laboratory.
No residential facility will be provided by SIILC for the course duration.
Each participant needs to follow COVID 19 protocols and social distancing norms strictly.
Terms and conditions
All the assignments/activities given to the participants by the faculty have to be completed on time.
Post training support will be charged on at actual basis.
Cut-off Date
Places are limited, in demand and entry into the course is on a first come first served basis.
Don't miss out. Enroll today!
Course Fees & Payment Process
Course Fees (Rs.)
The one time package of all three modules @ Rs. 12,000/-
Fees for Individual Module are as given below:
Module A: Rs. 2,500/- plus applicable taxes. (Non-refundable)
Module B: Rs. 10,000/- plus applicable taxes. (Non-refundable)
Module C: Rs. 2,500/- plus applicable taxes. (Non-refundable)
Note: Above fee does not include any conveyance expenses that might be incurred by the student for availing the course.
Course Commencement Dates
Module A: 7th April
Module B: 8th & 9th April
Module C : 10th April 2022
Time: 10.00 am to 5.00 pm